Online Store
Mega Mini Bash - CHOCOLATE CHIP (64 cups)
6012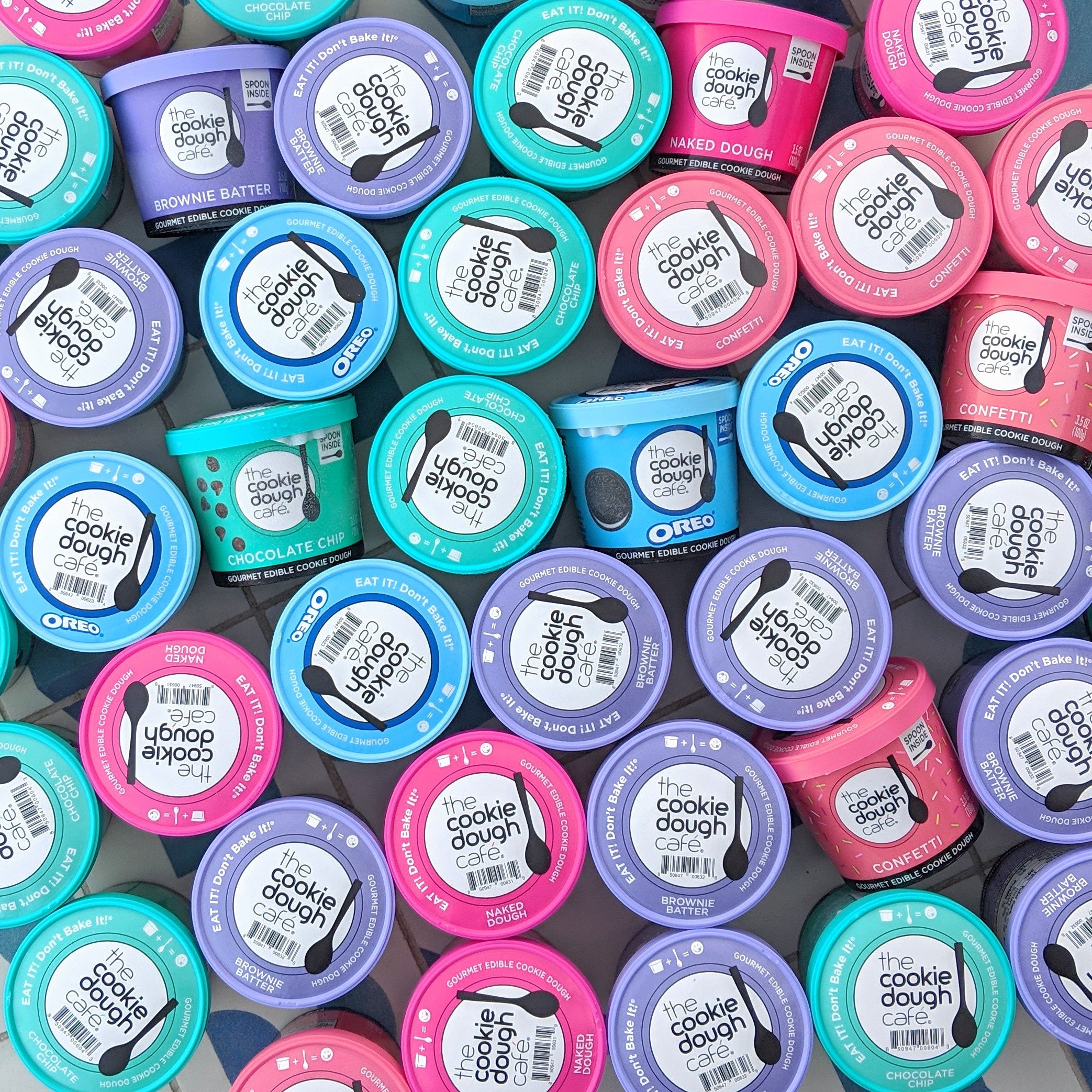 Enjoy a MEGA pack of our single serve cookie dough cups. Each cup has a spoon under the lid! Perfect for parties or for people who want dough on the go!
Ideal for birthday parties, Bar Mitzvahs, bridal and baby showers. Mega Mini Bash includes 64 single serve cups (3.5 oz. each).
Item Details

Chocolate Chip Single Serve Cup: Gourmet edible cookie dough with a blend of sweet cream butter brown sugar, and a hint of vanilla flavor. Premium chocolate chips are mixed in with a dash of sea salt to bring it all together. 64 single servings (3.5 oz each) with a spoon-in-lid.
Storage Recommendations

Store refrigerated for up to 25 weeks or frozen up to 1 year
Ingredients
Please view the Flavors tab on our website for complete nutritional information.
Additional Information
All of our gourmet edible cookie dough options are certified kosher.
Made in a facility that processes tree nuts, peanuts, wheat, eggs, soy and milk.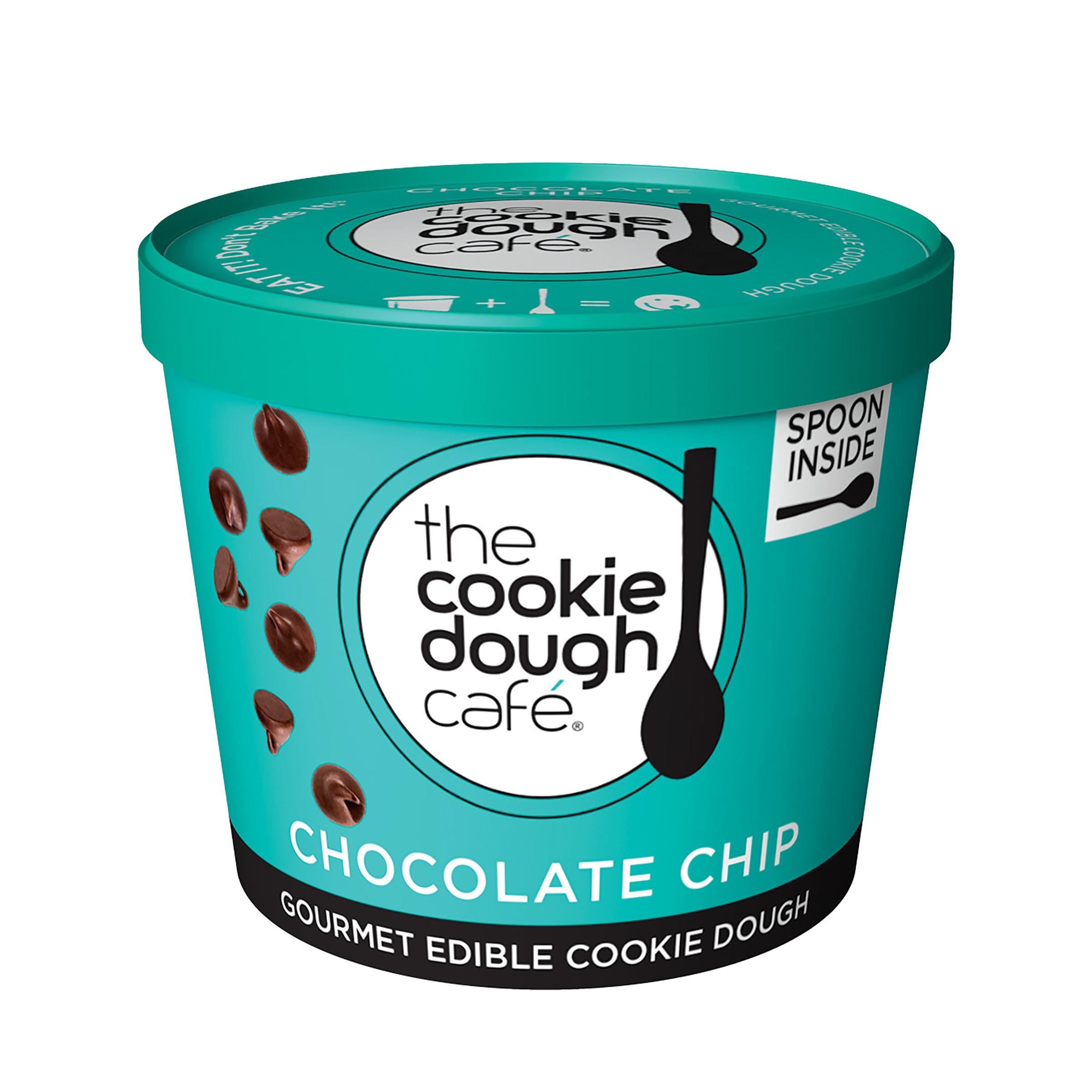 ---
Purchase products directly from our online store. Shipping to the contiguous 48 states.
All online orders are final and non-refundable. Because our cookie dough is perishable, we are unable to offer returns or exchanges. We do not offer refunds/exchanges based on customer flavor preference. We are unable to change ship to addresses once orders have been placed.
You will receive an order confirmation shortly after placing your order and will receive a shipping confirmation and tracking number once the order has shipped.
All online orders are shipped FedEx and contain ice packs. Select larger orders may contain dry ice. Your cookie dough will arrive chilled and should be placed in the refrigerator or freezer immediately.
All of our items are perishable; therefore, if packages will not deliver by Saturday, they will ship the following Monday, unless Monday is a holiday. Orders are not typically shipped out same day. Please do not ship to an address that requires a signature or to a business that does not accept Saturday deliveries. Please keep in mind National Holidays will often change transit times.
You can refrigerate your cookie dough for up to 25 weeks. You can freeze your cookie dough for up to 12 months.
If you are wanting to place a large online order please fill out our contact us form and we will respond within 24 hours.
---
Also shop for our products on Jet.com
Jet.com sells our gourmet edible cookie dough and currently ships to the following US states: WV, VA, NJ, NY, PA, CT, MA, DC, DE, MD. Additional states are being added, so if you don't see your state, check back soon. Order directly from Jet.com.