Online Store
New Year, New PROMO CODES! 3 different codes to choose from:
BAR-NONE
MINI-ME
PINT-LUV

Been wanting to try our cookie dough bars? Order 2 Pints of Cookie Dough, get a FREE 8 PACK of Chocolate Chip Cookie Dough Bars!
Simply add the bars to your shopping cart & use promo code BAR-NONE.

Need treats for a crowd? Use the Promo Code MINI-ME and choose an 8 pack of either Chocolate Chip, Oreo, or Confetti Cake Mini Cups when your order exceeds $22!
Be sure to add the 8 pack of minis to your shopping cart when using this code.

When 4 pints are just not enough, use the Promo Code PINT-LUV when you order the Sisters OG option and choose a FREE PINT of either
Monster, Oreo, Gluten Free Choc Chip, Naked or Brownie Batter!

**Free items will not be in your order if they are not added to your shopping cart.**
Online orders must total $22.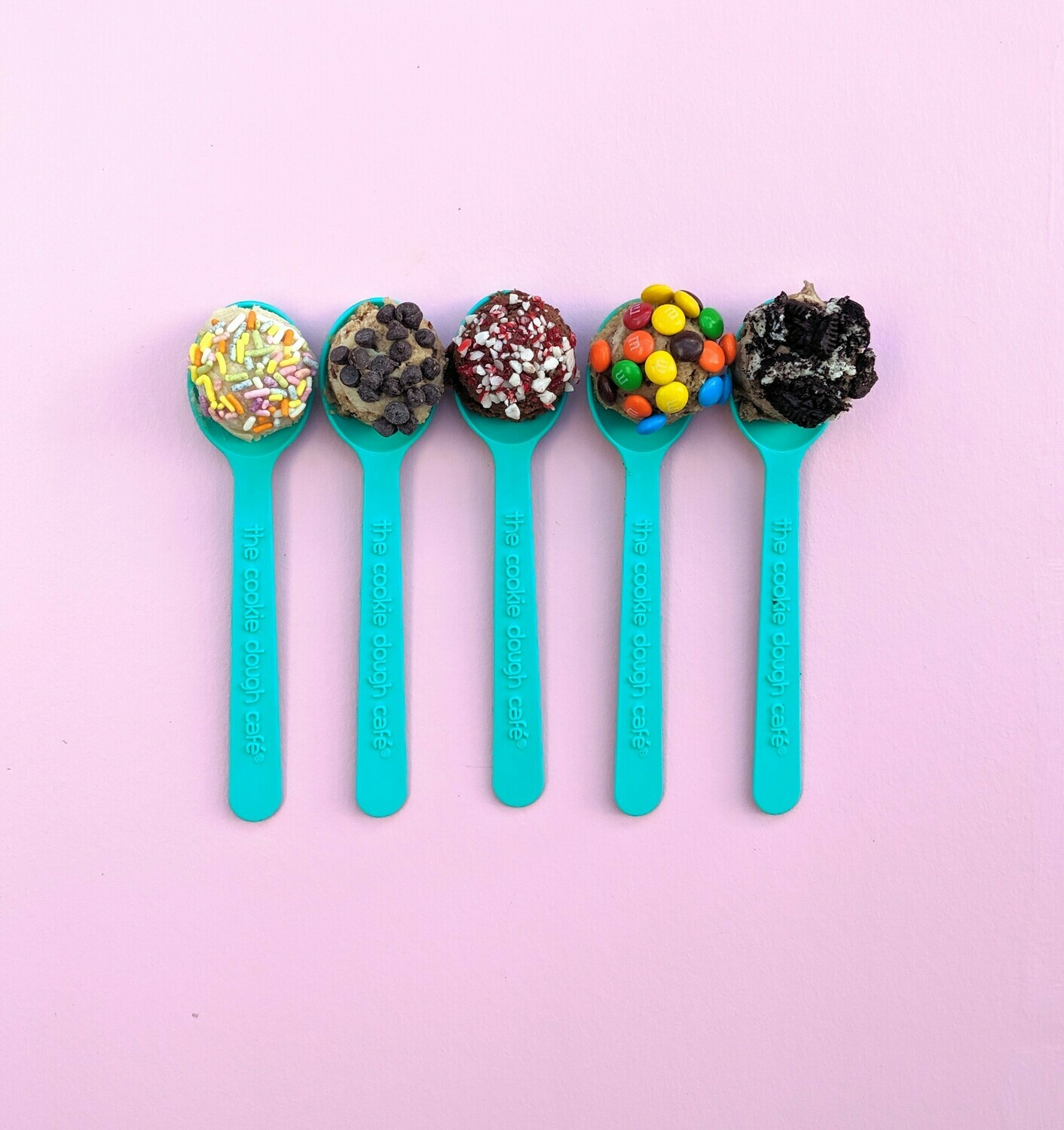 ---
Purchase products directly from our online store. Shipping to the contiguous 48 states.
All online orders are final and non-refundable. Because our cookie dough is perishable, we are unable to offer returns or exchanges. We do not offer refunds/exchanges based on customer flavor preference. We are unable to change ship to addresses once orders have been placed.
You will receive an order confirmation shortly after placing your order and will receive a shipping confirmation and tracking number once the order has shipped.
All online orders are shipped FedEx and contain dry ice. Your cookie dough will arrive chilled and should be placed in the refrigerator or freezer immediately. If your cookie dough arrives frozen, please feel free to leave it at room temp for 15-20 minutes in order for it to thaw. Refrigerate or freeze after opening.
All of our items are perishable; therefore packages will only deliver on weekdays and not on Saturdays. Orders are NOT shipped out same day and may be held until the following Monday based on transit times. Please do not ship to an address or business that requires a signature; or to a business that closes during certain hours or days during the week. Please keep in mind National Holidays will often change transit times.
You can refrigerate your cookie dough for up to 25 weeks. You can freeze your cookie dough for up to 12 months.
If you are wanting to place a large online order please fill out our contact us form and we will respond within 24 hours.